DJ MILIAN
Expect deep disco sessions full of classic disco, electric soul, house and plenty of deep bass driven goodness.
Inspired by the loft parties of the 70's in New York City, Milian is about good vibes with great people. It pays homage to the tradition of what makes a great night by delivering quality music to the ears of those who love it. We play some of the very finest Disco 12″ ever pressed up on wax alongside some classic vocal house and lots of rare gems.
Download mixtapes by Milian :: https://soundcloud.com/milian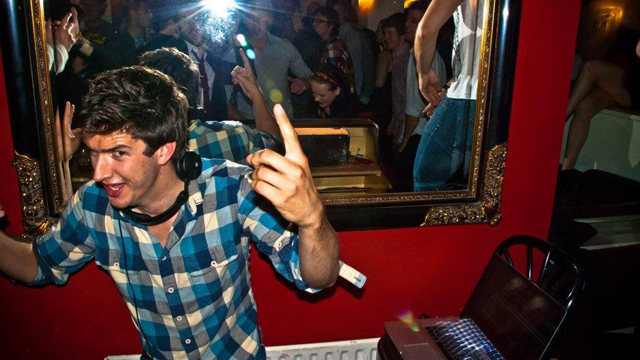 BIG 10
Friday 26th August
Big 10 were formed in 1999 by Jason Norden and Andy Perriss. Realising that it was getting harder and harder to hear the music they love live, they formed Big 10. At the time, Jason was managing local Ska legends Colonel Hathi (from where singer Gary and trombonist Bill were recruited) and Andy was well established in the Cambridge music scene. The ambition was to create the most dynamic and exciting Ska tribute to their heroes for all the fellow fans out there.
TRULY MEDLEY DEEPLY
Saturday 27th August
Truly Medley Deeply are a London-based pop duo known for stunning audiences with their carefully constructed medleys of musical wonder. Truly Medley Deeply met while playing together at Cambridge University. They were pulled up for working hard in school on both Britain's Got Talent (2012), and two sell-out runs at the Edinburgh Fringe Festival (2010, 2011). The group has since migrated to London where they continue to play at beautiful weddings, raucous house parties and sharpshooting corporate events.
SWAGGER
Sunday 28th August
'Swagger' are a friendly and professional function band from Cambridge, UK. This eclectic mix of musicians and musical tastes has entertained audiences across the UK for many years, amassing a strong local following in addition to a broad portfolio of private and corporate clients. No matter the occasion, Swagger always give an energetic and memorable performance that is sure to resonate with every one of your guests.